Who we are &  How to Contact

The 1st Post – March 11, 2020

A group that started with about 40 members now has nearly 1000 members. With an abundance of volunteers, donors, and community partners, Columbia Community Care (CCC) has been providing food and services to tens of thousands of Howard County residents since the beginning of the Covid-19 pandemic.
The overwhelming growth of our CCC food distribution centers (Wilde Lake Interfaith Center, Long Reach Village Center, and Oakland Mills Middle School) has been a reflection of the demand and need for supplemental support for Howard County.
From CCC's inception, we have fundraised well over $1 million in donations and grants and received hundreds of thousands of dollars worth of product donations. Columbia Community Care has shown the true heart of Columbia and Howard County.
Community Care & Mutual Aid
Land Acknowledgement
 Every community from around the world owes its existence to the generations who came before them. It is in honor of them and for our future generations that we have the responsibility of fighting for true justice and liberation. Some were stolen from their homelands and brought here against their will, some were forced to leave their distant homes in hopes of a better life, and some have been stewards of this land for more generations than can be counted. Please take a moment to consider the many struggles, past and present, through violence, genocide, displacement, and forced migration that have brought us together here today.  We must acknowledge that the immediate land on which we reside is the seized and stolen ancestral territory of The Susquehanna Confederation who lived, governed, farmed, and hunted on the land now called Howard County. Their nations conceded into land treaties in 1652 and 1661 after English colonizers ended the Susquehanna's governance of the land our county was built upon.  When Europeans invaded Maryland in the 1600's, most of the land, particularly along the Eastern Shore was inhabited by Algonquin tribes including Assateague, Choptank, Delaware, Matapeake, Patuxent, Pocomoke, Piscataway, and Shawnee. In addition to the Algonquin tribes of Maryland, we reside on the stolen land of the following Indigenous tribes, including but not limited to the Lenape, Nanticoke, Conoy, Accohannock, Susquehannock, Lumbee, Tutelo and Sapoli People. It is essential to recognize the indigenous stewards of this land throughout the generations and their reciprocal relationship with the earth. This acknowledgement is particularly important as we continue our fight against the effects of environmental racism on Indigenous, black, and brown communities, and the intentional destruction of this sacred ancestral land by the forces of greed. To pay respect to the elders both past and present, we are committed to continuing the fight against modern day colonization. In the honor of the elders and ancestors, we will not be silenced and we will not surrender to the evils of white supremacy, Imperialism, nor any form of oppression. Truth and acknowledgment are critical to building mutual respect and connections across all barriers of heritage. We begin this effort to acknowledge what has been buried, by honoring the truth and committing ourselves to it.
Our Mission
The Mission of Columbia Community Care is to provide resources, services, and programs to students and families in Howard County, under 4 Pillars: Liberation Education, Health & Healing, Purpose Pathways, and Essential Resources. Our intention is to build relationships, cultivate & develop social and collective power, promote knowledge of self & history, and build economic independence & generational wealth.
Columbia Community Care to transition nonprofit into community center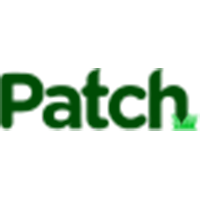 Teacher Helps Feed Howard County Families During Pandemic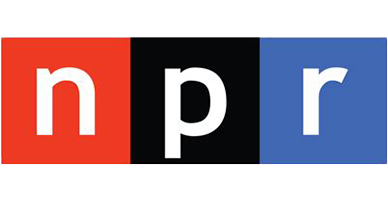 Our Better Angels: What We Lose When We Assume People Are Bad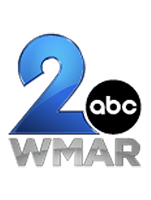 Howard Co. teens run 24 miles in 24 hours to raise money to help families in need
The Baltimore Sun's 25 Women to Watch 2020: Best in advocacy, business and health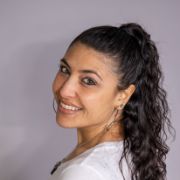 Erika
Chavarria
Erika Chavarria taught high school Spanish in Howard County for twelve years and served as a Director for the National Education Association for five years. Erika is a Board Member of numerous racial justice organizations and presents across the country on racial justice in education. Erika is the founder and Executive Director of Columbia Community Care, an nonprofit that initially provided thousands of people in her community with food and essential resources during the pandemic. She is the recipient of the 2020 Howard County Human Rights Commission Human Rights Award, and was selected as one of the Baltimore Sun's 25 Women to Watch 2020. 
Preferred pronouns: She/Her/Hers
Meg Feroli
Meg Feroli is a 32 year resident of Columbia with her husband and two sons. In that time, she has worked as a substitute teacher for the HCPSS, focusing primarily on teaching at Oakland Mills Middle and High Schools. She has been active in the community, serving as president of Dasher Green Nursery school, PTA president at Jeffers Hill Elementary and Oakland Mills Middle School. Meg has had past career experience in event planning, alumni relations, human resources, journalism and marketing. Meg is so grateful to be part of CCC since the beginning and is proud of the significant role it has played in meeting the needs of Columbia's residents. 
Preferred pronouns: She/Her/Hers
Claude Moutome
Claude was born in Cameroon precisely on the French side. Claude has been living in the United States for nine years and during that time earned two college degrees (Engineering and Mathematics). While studying for his Masters in Education, he was part of a black leadership  program at Howard Community College called Howard Pride with the mission of elevating and supporting the minority student in Mathematics. After getting his Masters degree at UMBC, Claude is currently a middle school mathematics teacher in Baltimore City. He became a daily volunteer for Columbia Community Cares upon its inception because he sought to help others in the community in which he lived. Claude most enjoys the limitless opportunities volunteering affords him to have a positive impact on the lives of others with a kind word, bright smile, and a helping hand. Soccer is his favorite sport and he played for the Howard Community College men's team .
Preferred pronouns: He/Him/His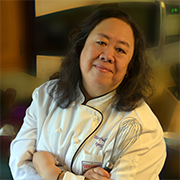 April Lee
April is a professional personal chef and also a certified, licensed medical massage therapist. In her previous career, she spent 28 years as a conference/meeting planner and business manager for two national trade associations in the television broadcast industry. April also loves many genres of music, plays piano, and sings with a local jazz sextet. She's thankful to be able to bring all her various experiences to CCC to help manage the pantry and exciting future programs for the CCC Peace and Justice Center!!
Preferred pronouns: She/Her/Hers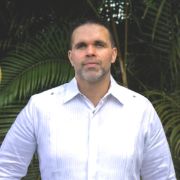 Gabriel Zaldivar
Gabriel is currently a junior at the University of Maryland College Park campus working on his Bachelors Secondary Education Social Studies degree. In his previous career, he dedicated 20 years of faithful service to the United States Navy and earned the rank as Chief Aviation Structural Mechanic. Gabriel was born in San Juan, Puerto Rico and is the son of Cuban immigrants. Gabriel loves his wife Becca and his two step-children Alyssa and Joshua. In his spare time, he loves getting destroyed at pickleball, chess, and escape rooms. 
Preferred pronouns: He/Him/His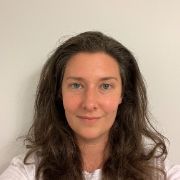 Katie Kirk
Katie has been a Columbia resident for the past 9 years and loves living here and the strong sense of community it provides.  She is a Mom to an amazing 3 year old and an Aunt to 3 other little ones.  Katie is grateful to have a supportive husband who goes along with all her passions which include native plants, removing invasives,  and volunteering with CCC.  She is also a social worker in the behavioral health field and passionate about ending homelessness.  Katie got involved with CCC during winter 2020  and is excited for CCC's future peace & justice center.  Fun fact: Katie has an identical twin sister, who is now a Mom to identical twins!
Preferred pronouns: She/Her/Hers