Who we are &  How to Contact

The 1st Post – March 11, 2020

A group that started with about 40 members now has nearly 10,000 members. With an abundance of volunteers, donors, and community partners, Columbia Community Care (CCC) has been providing food and services to tens of thousands of Howard County residents since the beginning of the Covid-19 pandemic.
The overwhelming growth of our CCC food distribution centers (Wilde Lake Interfaith Center, Long Reach Village Center, and The Barn in Oakland Mills Village Center) has been a reflection of the demand and need for supplemental support for Howard County.
From CCC's inception, we have fundraised well over $1 million in donations and grants and received hundreds of thousands of dollars worth of product donations. Columbia Community Care has shown the true heart of Columbia and Howard County.
Community Care & Mutual Aid
Land Acknowledgement
 Every community from around the world owes its existence to the generations who came before them. It is in honor of them and for our future generations that we have the responsibility of fighting for true justice and liberation. Some were stolen from their homelands and brought here against their will, some were forced to leave their distant homes in hopes of a better life, and some have been stewards of this land for more generations than can be counted. Please take a moment to consider the many struggles, past and present, through violence, genocide, displacement, and forced migration that have brought us together here today.  We must acknowledge that the immediate land on which we reside is the seized and stolen ancestral territory of The Susquehanna Confederation who lived, governed, farmed, and hunted on the land now called Howard County. Their nations conceded into land treaties in 1652 and 1661 after English colonizers ended the Susquehanna's governance of the land our county was built upon.  When Europeans invaded Maryland in the 1600's, most of the land, particularly along the Eastern Shore was inhabited by Algonquin tribes including Assateague, Choptank, Delaware, Matapeake, Patuxent, Pocomoke, Piscataway, and Shawnee. In addition to the Algonquin tribes of Maryland, we reside on the stolen land of the following Indigenous tribes, including but not limited to the Lenape, Nanticoke, Conoy, Accohannock, Susquehannock, Lumbee, Tutelo and Sapoli People. It is essential to recognize the indigenous stewards of this land throughout the generations and their reciprocal relationship with the earth. This acknowledgement is particularly important as we continue our fight against the effects of environmental racism on Indigenous, black, and brown communities, and the intentional destruction of this sacred ancestral land by the forces of greed. To pay respect to the elders both past and present, we are committed to continuing the fight against modern day colonization. In the honor of the elders and ancestors, we will not be silenced and we will not surrender to the evils of white supremacy, Imperialism, nor any form of oppression. Truth and acknowledgment are critical to building mutual respect and connections across all barriers of heritage. We begin this effort to acknowledge what has been buried, by honoring the truth and committing ourselves to it.
Our Mission
The Mission of Columbia Community Care is to provide resources, services, and programs to students and families in Howard County, under 4 Pillars: Liberation Education, Health & Healing, Purpose Pathways, and Essential Resources. Our intention is to build relationships, cultivate & develop social and collective power, promote knowledge of self & history, and build economic independence & generational wealth.
Columbia Community Care to transition nonprofit into community center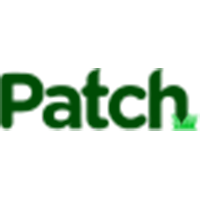 Teacher Helps Feed Howard County Families During Pandemic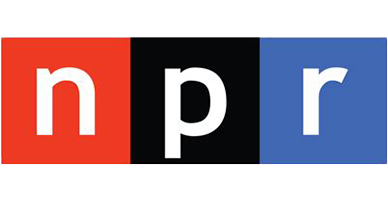 Our Better Angels: What We Lose When We Assume People Are Bad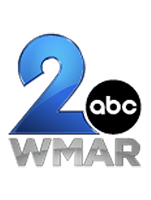 Howard Co. teens run 24 miles in 24 hours to raise money to help families in need
The Baltimore Sun's 25 Women to Watch 2020: Best in advocacy, business and health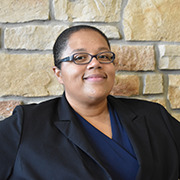 Jessica Nichols
Board Chairperson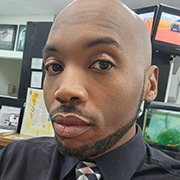 Matthew Vaughn-Smith
Secretary Treasurer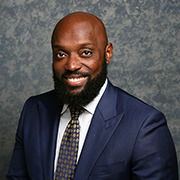 Janssen E. Evelyn
Board of Directors Member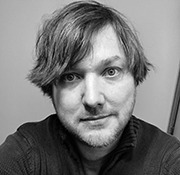 Dave Simmons
Board of Directors Member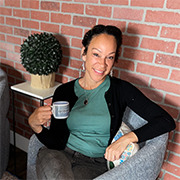 Stephanie Lightfoot
Board of Directors Member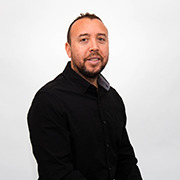 Robert Ratcliffe
Board of Directors Member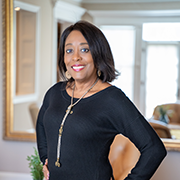 Valerie McNeal
Board of Directors Member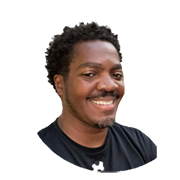 Bryan W. Ringgold
Board of Directors Member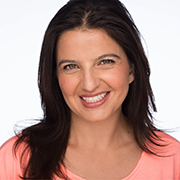 Cris Oviedo
Board of Directors Member
Shelly Brown
Board of Directors Member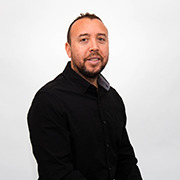 Robert Ratcliffe
Board of Directors Member
Robert Ratcliffe is a man with many accomplishments and a big heart. He is a lifelong resident of Columbia, Maryland, and has dedicated himself to his community in numerous ways. Robert attended Wilde Lake High School and earned his degree from St. Mary's College of Maryland in 2004. Robert's love for soccer has been a constant throughout his life. He has been playing the sport since he was five years old and has coached soccer to young athletes to help them succeed both on and off the field. He is passionate about helping young people develop their character and athletic abilities. Robert is an active member of the Columbia Community Care because he believes in giving back to his community. He is a devoted father and has a strong family orientation. Robert is an honest and reasonable man who is always willing to help others in any way possible.
In addition to his dedication to his community, Robert has been successful in his professional life. He worked in the medical field as a pharmaceutical sales representative and currently as a medical device representative. During his time in the medical field, he built strong relationships with healthcare professionals and patients. Robert is also an entrepreneur who owns multiple LLC's. His experience in managing businesses has given him valuable skills in marketing, management, and customer service. 
Robert Ratcliffe is a man with a kind heart, a strong work ethic, and an unyielding dedication to his community. He is committed to making a positive impact in the lives of those around him and inspiring others to do the same. His experience in both the medical and entrepreneurial fields makes him an asset to the Columbia Community Care community. When Robert is not working you can most likely find him on one of Howard County's golf courses or fishing for Rockfish on the Chesapeake Bay.
Shelly Brown
Board of Directors Member
Shelly Brown, is a passionate legal advocate who vigorously fights for the rights of others to ensure justice for all. Ms. Brown has successfully represented hundreds of domestic violence victims, criminal defendants and juveniles before the courts in Maryland and D.C.

As a social justice advocate, she has worked with Hope Works, a Domestic Violence Advocacy group, serving basic, social and legal needs to the community. She shares her expertise lobbying for legislation to make structural changes in our community and justice system. Additionally, serving the community in many capacities including pro bono work assisting with expungements and legal clinics.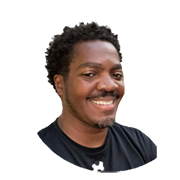 Bryan W. Ringgold
Board of Directors Member
Bryan Ringgold, a Howard County native grew up in HoCo. and has been a HoCo educator for 13 years. He is a proud graduate of Hammond High school. Bryan leads his career as a BSAP liaison encouraging and enriching the lives of his students. His first 7 years were spent working in Wilde Lake High School followed by the last 6 years at Oakland Mills High school. Since transferring to OM, Bryan has established Why Not Me (program focused on increasing enrollment of minority students into advanced level classes), continued coaching Track & Field (3 state titles earned), soccer and assists OM theatre as an actor and mentor. In his spare time, Bryan enjoys being active outside, enjoys movies, or learning more about animals (especially dogs).
A Board of Directors member with Columbia Community Cares, Bryan focuses on the Purpose Pathways for the youth. As an educator, coach and father, Bryan is a visionary who understands that investment into community starts with empathy and compassion.
Bryan is a devoted husband and loving father of two amazing children.
CONTACT: BWRINGGOLD@GMAIL.COM
TWITTER: @BRYRINGGOLD
INSTAGRAM: @YRINGGOLD
FACEBOOK: BRYAN W RINGGOLD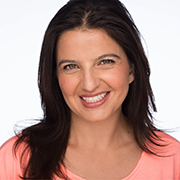 Cris Oviedo
Board of Directors Member
A professional with a passion for communications, broadcasting, video, radio, and media production, social justice, equity, integration, and serving others. Cris Oviedo was born in Ecuador, moved to the United States in 2001, and is fluent in English and Spanish. Cris is the owner and founder of CO Communications, and the Program Director at Dragon Digital Radio, Howard Community College's radio station, where she creates and delivers engaging educational podcasts and video-podcasts distributed through a variety of platforms in both English and Spanish.    
Cris' life mission is to make a positive impact in her community using her talents and career, she's engaged in volunteering and leadership opportunities with a focus on bridging the existing gaps and creating a more inclusive and equitable comunidad para todos.
Cris is constantly looking for ways to serve, empower, and bring opportunities for Hispanics and other minorities in the community through her career, volunteering, and activism, and she is looking to expand her efforts through her newly established business, CO Communications LLC.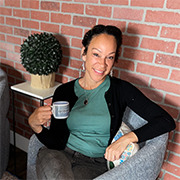 Stephanie Lightfoot
Board of Directors Member
Stephanie Lightfoot is a woman of many titles, but above all, she is a fierce advocate for her community. As a member of the Columbia Community Care Board of Directors, Stephanie is dedicated to improving the lives of those in her community, and she has done so in numerous ways throughout her life.
Stephanie is the proud owner of the Face Place Day Spa in Columbia, Maryland, which has been ranked as the best spa in Columbia for the last five years. Her dedication to excellence in her business is a reflection of her overall work ethic and commitment to excellence in all aspects of her life.
In addition to her success in the spa industry, Stephanie is also a successful real estate agent, working with the Bob Lucido team. Her hard work and dedication have resulted in her consistently ranking in the top 20 agents on her team, a testament to her commitment to her clients and her craft.
Stephanie is also a devoted mother and wife. She has two daughters who both graduated from Howard County schools and went on to play volleyball in college. Stephanie's eldest daughter graduated from Delaware State University, an HBCU, and her youngest daughter is currently a dean's list student at Goucher College, where she is also a standout volleyball player entering her senior year. Stephanie's husband, whom she met at UMBC in 1990, is a retired military veteran who now works in the IT industry.
Stephanie's dedication to community service began early in her life. As a Peace Corps volunteer in Jamaica's West Indies, she served as a community organizer, working with young people in Kingston to create a community center and a non-profit organization. Her work there was both challenging and rewarding, and it set her on a path of community organizing that has continued throughout her life.
After returning to the United States, Stephanie continued her work in community organizing, working with various organizations to improve the lives of those around her. Her work with the Columbia Community Care Board is just one example of her commitment to her community and her desire to make a difference.
Stephanie's education has also played a significant role in shaping her life and career. She earned a bachelor's degree in sociology and African-American studies from UMBC, which provided her with a solid foundation in the social sciences and a deep understanding of the historical and cultural factors that have shaped the African-American experience.
Overall, Stephanie Lightfoot is a woman of many talents and accomplishments, but above all, she is a dedicated community leader and advocate. Her work as a business owner, real estate agent, mother, and community organizer is a testament to her passion, dedication, and commitment to excellence, and her impact on her community will undoubtedly continue for years to come.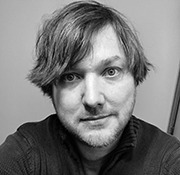 Dave Simmons
Board of Directors Member
Dave Simmons has been programming free and ticketed events in Howard County for the Columbia Festival of the Arts since 2013. Some highlights include presenting artists such as Pilobolus, Monterey Jazz Fest on Tour, Las Cafeteras, Aaron Neville, The Second City, Dee Dee Bridgewater, Architects of Air, and Judith Hill to name a few. He especially enjoys working with various community partners in presenting the Festival's Free LakeFest Weekend, which brings more than 15,000 to Downtown Columbia each June. Simmons really enjoys working with Columbia's unique creative community in providing free visual and performing arts experiences to the community. In 2016 and 2017, Simmons served on the Board of Directors of Columbia's 50th Birthday Celebration, where he provided guidance on programming and production for events.
Prior to joining the Festival, Simmons completed his Master's degree in Arts Management from American University in Washington, D.C. He was awarded "Distinction" for his directed research project Artists' Access to Healthcare in the United States, which was presented at the 39th International Conference on Social Theory, Politics and the Arts at Seattle University in 2013. Simmons is also a graduate of St. Mary's College of Maryland where he earned a Bachelor's degree in Art and Art History and was the recipient of the Senior Purchase Award for excellence in Studio Art.
Outside of the Festival, Simmons is the Manager for the D.C. based music group DOGO, founded by Togolese musician Massama Dogo. Dave lives in Silver Spring, Maryland with wife Kathleen, daughter Claire, and son Luke.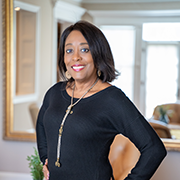 Valerie McNeal
Board of Directors Member
Valerie is a top-ranked Realtor and Certified Residential Specialist at Compass Real Estate in Ellicott City. She obtained her real estate license over 20 years ago and is very passionate regarding social equity among all not only in Howard county but everywhere. She was thrilled when asked to join Columbia Community Care as a board member and was excited to see the Executive Director take on such a direct role in changing the social equity scene here in Howard county. She's passionate about creating needed change in the community of Howard county and outside the county as well. 
Valerie met the Executive Director, Erika Chavarria shortly after the murder of George Floyd. After she posted her sentiments on the inequities of social equality on Facebook, she did not realize what  she was stirring up on the social media platform. As she tried to have an open and honest discussion on race relations, it prompted an organization to invite her to be on the Social Equity Task force in which she served as member for 2 years. It was a way to educate realtors on being aware of how certain business behaviors can affect the inequities we face within the real estate industry. It was an uphill battle to say the least. She is dedicated to creating an equal playing field for the black and brown members of the population and to realize that our voices are heard and needs are met through education, opportunity and health and wellness. She believes that everyone deserves equal opportunities and treatment in every facet of life. She believes that everyone deserves equal opportunities and treatment in every facet of life.
Valerie received her undergraduate degree from the University of MD in College Park and started her advertising career at The Washington Post newspaper where she worked for 10 years before deciding to move on to an international advertising agency in Tysons Corner, VA. Before obtaining her real estate license in 2002.
Overall, Valerie McNeal is a compassionate and dedicated member of the Columbia Community Care board of directors. Her passion for social equity and her expertise in real estate blend perfectly to make a meaningful impact on her community. Through her involvement in various community organizations and her work as a Realtor, Valerie continues to make a positive difference in the lives of those around her.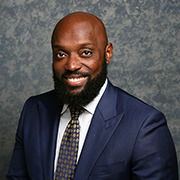 Janssen E. Evelyn
Board of Directors Member
Originally from Barbados, Janssen was raised in Prince George's County, Maryland. Janssen is an experienced government administration professional and licensed Maryland attorney with over a decade of experience in local government roles. He currently serves as a deputy chief administrative officer in a neighboring jurisdiction, where his portfolio focuses on policies surrounding land use and economic development. 
Anchored by a commitment to bring the margins to the center and ensure that diverse voices have a seat at the table, Janssen was a recent political candidate and serves as 2nd Vice President of the Howard County NAACP #7020. He also serves as the Secretary on the Howard County Conservancy's executive board – as well as being on the Howard Progressive Project's Board of Directors. Janssen also serves as the Vice-Chair of the Maryland Commission for Civil Rights. 
Janssen holds a bachelor's degree in Political Science with a minor in African Diaspora Studies from St. Mary's College of Maryland and a juris doctor from Washington & Lee School of Law.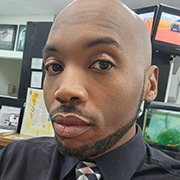 Matthew Vaughn-Smith
Secretary Treasurer
Matthew Vaughn-Smith is a passionate and dedicated leader and educator from Columbia, Maryland. Growing up in this vibrant community, his friends would describe him as patient, empathetic, loving, friendly, knowledgeable, and loyal.
As an educator for more than a decade, Matthew has been proud to achieve several accomplishments that have made a significant impact on both his personal growth and the lives of others. He has presented on the School to Prison Pipeline and provided strategies on how antiracist educators can end it. He is a contributing writer to the Teachers of English Speakers of Other Languages (TESOL) International Association's publication, Wordless Books: So Much to Say! In this role, he was able to share his expertise with other educators around the world, helping them better understand the power of wordless books in language learning. One of his proudest moments came when he partnered with the community to bring the Black Lives Matter At School Week of Action to Howard County and the Howard County Public School System in 2017. This initiative not only raised awareness about racial injustice but also provided an opportunity for students and educators to engage in meaningful conversations about race and equity.
In 2020, Matthew founded the 501C(3) Anti-Racist Education Alliance, Inc., which actively works to dismantle racist systems and structures within education and the greater community through service, advocacy, and relationships. Through this organization, he has had the opportunity to create spaces for educators of color to collaborate, organize, and mobilize for justice.
Matthew Vaughn-Smith's core values are relationships, equity, and service. These values guide his actions and decisions every day, both personally and professionally. In his free time, Matthew likes to read, run, spend time with family and friends, and play games. These activities allow him to unwind and recharge, enabling him to continue advocating and mobilizing for liberation.
Matthew Vaughn-Smith strives to make a difference in the lives of others by working tirelessly to dismantle racist systems and structures within education and the greater community. Through his accomplishments, values, and advocacy, he hopes to leave a lasting impact on future generations and create a world where everyone has the opportunity to thrive.
Matthew Vaughn-Smith is currently an assistant principal with the Montgomery County Public Schools. He graduated from Towson University in 2008 with Latin Honors in Elementary Education. In 2015 he again graduated from Towson University with a Masters degree in Reading Education.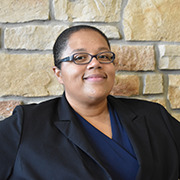 Jessica Nichols
Board Chairperson
Jessica Nichols is an accomplished teacher and community leader in the Greater Howard County Community.  With over 20 years as an educator, Jessica brings her enthusiasm for social justice as well as her educational expertise to our board. Jessica is a strong advocate for children and families throughout our community. Her passion is to ensure that every young person in Howard County has access to the resources necessary to live their dreams.
Since 2014, Jessica Nichols has been a High School Social Studies Teacher with Howard County Public Schools where she has worked to increase diversity in her upper level and  Advanced Placement Classes. Jessica serves as the sponsor for several clubs at her school which include Speech and Debate, Young Democrats, TEDx, and Student Government Association. Her educational philosophy is that every young person deserves to have the love, resources and encouragement necessary to reach their goals and live their dreams. 
In addition to being the Board Chairperson of CCC, Jessica Nichols is a current member of the Howard County Democratic Central Committee.  She is the President of the Columbia Democratic Club and is a commissioner on the Howard County Commission for Women. Jessica is also the Vice-President of the Anti-Racist Education Alliance Inc. Jessica is extremely proud of her work in helping two students to successfully form their own viable 501c3 organizations which are doing amazing work in our global community. 
Jessica Nichols graduated from the University of Maryland-College Park with her degree in Secondary Education-Social Studies. In 2020, she graduated with her master's degree in Human Resource Development/Educational Administration from Towson University. She lives in Elkridge where she is the proud wife of Earl and the proud mother of Brandon, Allison and a fur baby, Reno.
Preferred pronouns: She/Her/Hers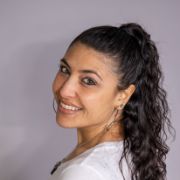 Erika
Chavarria
Erika Chavarria taught high school Spanish in Howard County for twelve years and served as a Director for the National Education Association for five years. Erika is a Board Member of numerous racial justice organizations and presents across the country on racial justice in education. Erika is the founder and Executive Director of Columbia Community Care, an nonprofit that initially provided thousands of people in her community with food and essential resources during the pandemic. She is the recipient of the 2020 Howard County Human Rights Commission Human Rights Award, and was selected as one of the Baltimore Sun's 25 Women to Watch 2020. 
Preferred pronouns: She/Her/Hers
Meg Feroli
Meg Feroli is a 32 year resident of Columbia with her husband and two sons. In that time, she has worked as a substitute teacher for the HCPSS, focusing primarily on teaching at Oakland Mills Middle and High Schools. She has been active in the community, serving as president of Dasher Green Nursery school, PTA president at Jeffers Hill Elementary and Oakland Mills Middle School. Meg has had past career experience in event planning, alumni relations, human resources, journalism and marketing. Meg is so grateful to be part of CCC since the beginning and is proud of the significant role it has played in meeting the needs of Columbia's residents. 
Preferred pronouns: She/Her/Hers
Claude Moutome
Claude was born in Cameroon precisely on the French side. Claude has been living in the United States for nine years and during that time earned two college degrees (Engineering and Mathematics). While studying for his Masters in Education, he was part of a black leadership  program at Howard Community College called Howard Pride with the mission of elevating and supporting the minority student in Mathematics. After getting his Masters degree at UMBC, Claude is currently a middle school mathematics teacher in Baltimore City. He became a daily volunteer for Columbia Community Cares upon its inception because he sought to help others in the community in which he lived. Claude most enjoys the limitless opportunities volunteering affords him to have a positive impact on the lives of others with a kind word, bright smile, and a helping hand. Soccer is his favorite sport and he played for the Howard Community College men's team .
Preferred pronouns: He/Him/His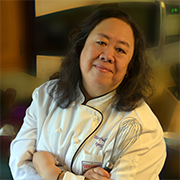 April Lee
April is a professional personal chef and also a certified, licensed medical massage therapist. In her previous career, she spent 28 years as a conference/meeting planner and business manager for two national trade associations in the television broadcast industry. April also loves many genres of music, plays piano, and sings with a local jazz sextet. She's thankful to be able to bring all her various experiences to CCC to help manage the pantry and exciting future programs for the CCC Peace and Justice Center!!
Preferred pronouns: She/Her/Hers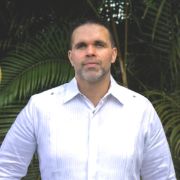 Gabriel Zaldivar
Gabriel is currently a junior at the University of Maryland College Park campus working on his Bachelors Secondary Education Social Studies degree. In his previous career, he dedicated 20 years of faithful service to the United States Navy and earned the rank as Chief Aviation Structural Mechanic. Gabriel was born in San Juan, Puerto Rico and is the son of Cuban immigrants. Gabriel loves his wife Becca and his two step-children Alyssa and Joshua. In his spare time, he loves getting destroyed at pickleball, chess, and escape rooms. 
Preferred pronouns: He/Him/His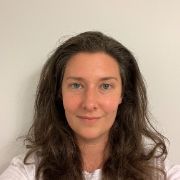 Katie Kirk
Katie has been a Columbia resident for the past 9 years and loves living here and the strong sense of community it provides.  She is a Mom to an amazing 3 year old and an Aunt to 3 other little ones.  Katie is grateful to have a supportive husband who goes along with all her passions which include native plants, removing invasives,  and volunteering with CCC.  She is also a social worker in the behavioral health field and passionate about ending homelessness.  Katie got involved with CCC during winter 2020  and is excited for CCC's future peace & justice center.  Fun fact: Katie has an identical twin sister, who is now a Mom to identical twins!
Preferred pronouns: She/Her/Hers